Pearl Tower 1:1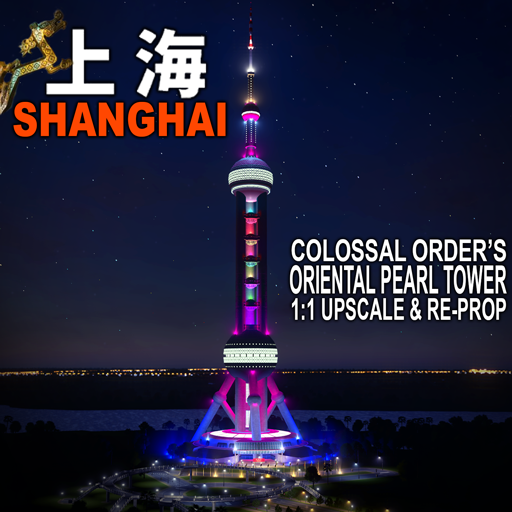 Description:
This asset is an up-scaled and re-propped version of Colossal Order's "Oriental Pearl Tower" by Finski. It is designed to fit in either the vanilla or modded version of our Shanghai True 1:1 Map.
What I did:
Increased the scale from 1:1.6 to 1:1, topping off the needle at 468m.
Split the asset into a main building an a sub building for a larger footprint
Main building is an invisible front entrance 12×5 sectors
Sub-building is the actual tower, round footprint, 12×13 sectors
Re-propped main and sub with new colored floodlights
As for the model, I didn't touch the geometry. It is 8,799 tris with a set of 2048×2048 texture maps.
If you are a master or Additive Shader or AnimUV lighting techniques and would like to take a crack at giving this model an animated lighting scheme, please get in touch with me as I would be happy to get you started!