Train Station: Holweide Stadtbahn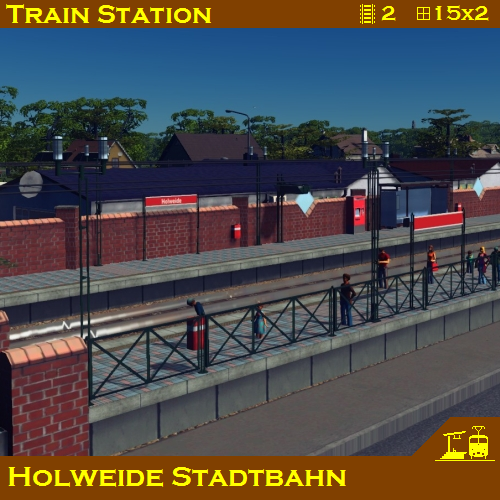 Description:
The Thielenbruch line of Cologne's lightrail network received a major overhaul in the late 1990's when every station was equipped with high-floor platform. While they were all designed in the same style, the layout and location of each individual station meant that none is completely identical to any other though. One of the busier stops on the line is located in central Holweide, on which this station for CS is based, ableit with a bit of creative liberty taken.
Data
Tris: 6418 (LOD: 68)
Textures: 1024×1024 DSA
Ploppable Train Station
Lot: 15×2
No Color Variations
Known Issues
– Cims clip through the platform.
– Ivy props not visible from below.
Original
Place of origin: Cologne, Germany
Built ca.: 2000
Want more?
If you like this mod (or any mod in fact), us content creators would be very thankful if you gave it a thumbs up. It really makes a difference!
Tags: train station bahnhof Stadtbahn Germany building NRW Cologne Köln