Prada Shop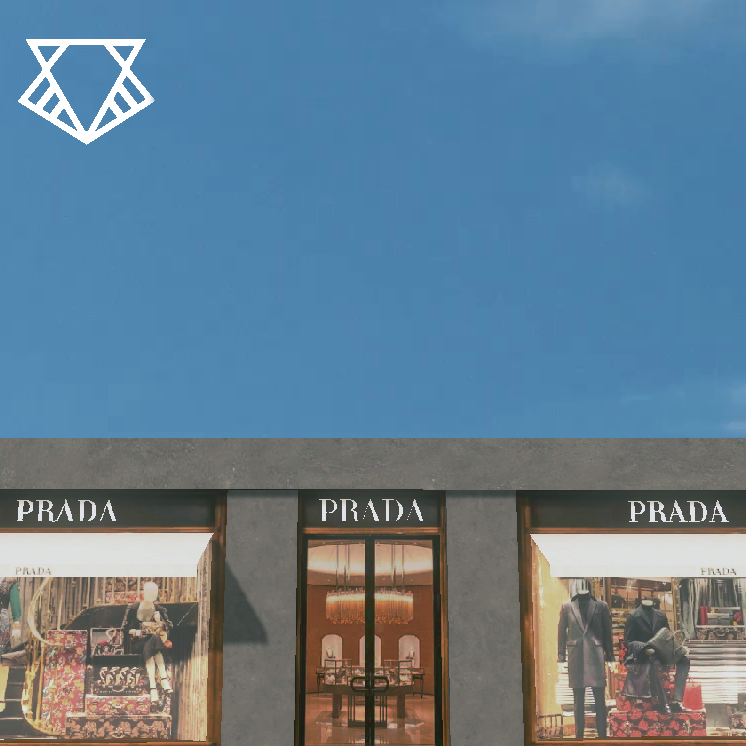 Description:
Prada Shop
Information:

Prada S.p.A. is an Italian luxury fashion house, specializing in leather handbags, travel accessories, shoes, ready-to-wear, perfumes and other fashion accessories, founded in 1913 by Mario Prada.
Technical data:
Model: 114 tris; _d _s _i _a _c textures, 1024×1024
LOD: 20 tris, 128×128, _d, _i texture
Using MoveIt! mod you can place this shop at the ground floor of various buildings.
𝗠𝗢𝗥𝗘 𝗦𝗛𝗢𝗣𝗦:
■ EMPORIO ARMANI
■ BALENCIAGA
■ BOTTEGA VENETA
■ BURBERRY
■ CHANEL
■ FENDI
■ GIVENCHY
■ GUCCI
■ LOUIS VUITTON
■ PRADA
■ VALENTINO
■ VERSACE
■ VICTORIA'S SECRET
Tags: Valentino, Balenciaga, Louis, Vuitton, Burberry, Gucci, Armani, Versace, Hermes, Fendi, Dolce and Gabbana, Prada, Bottega Veneta, Chanel, Bulgari, Victoria's Secret, Boutique, Clothing, Designer, Flagship, Design, Shop, Luxury, Fashion, Clothes, LV, Store, France, Paris, Purse, Bag, Expensive,