Giorgio Armani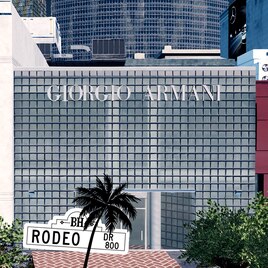 Author:
KingLeno
Last revision:
28 Dec at 20:41 2018 UTC
Description:
Giorgio Armani by KingLeno
Show some luv by hitting the
Thumbs Up icon!
See this asset in-game in the video above or by Clicking here.
High end boutique retail based on store on Rodeo Drive in Beverly Hills.
Triangles
Texture 1024×1024
Lot size: 2×4
Level 3 Growable Low Density Commercial
Subscribe to my YouTube Channel and follow me on Facebook and Twitter.
KingLeno's YouTube Channel
KingLeno on Facebook[www.facebook.com]
KingLeno on Twitter
If you like my assets, consider showing your support by making a small donation via PayPal or Patreon.
PayPal[www.paypal.me]
Patreon[www.patreon.com]
All patron levels include exclusive assets and early access to featured assets before they are available on the workshop.