Nova Kokiri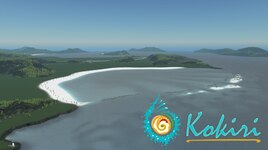 Description:
Reformulated Map. Version 3.0
The starting point for the match was the actual map of Kabira, Okinawa, Japan.
Later it was modified to include islands, reefs, waterfall, volcano and lakes.
With the exception of "All 25 Acquired Areas", with the option of "Required Items" are not mandatory, but should leave the map with the visuals of the images above.
The choice in using them is yours.
Good game!