Real Construction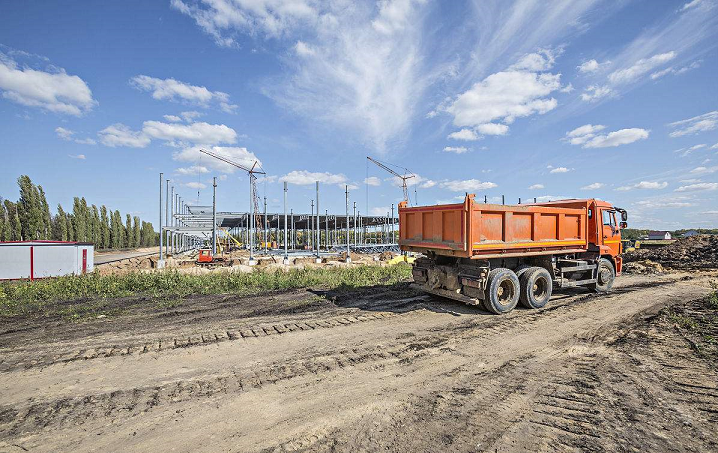 Description:
Building will stop construction unless they have construction resource.
Report Bugs:
Here[github.com]
Main Feature
(1)Building will stop construction unless they have construction resource
(2)Player Building will operate inefficiently if lack of operation resource
(3)Above two resources will be produced by city resource building(need assert)
(4) Those buildings which lack of resource will generate a no resource icon above the building.
Some more details for those considering this mod…
It's essentially two parts: Real Construction and Real Government.
The resource generating building needs each type of industry goods – food, timber, petrol, and coal – and will import if not produced locally. Any building can be converted to a resource generator by setting its price to $2086 using Customize It!
Once it has goods, it slowly produces Construction Resources and Operation Resources and its stockpile is capped at 8 truckloads worth of each. All buildings require one truckload of construction resources to complete building.
All ploppable roadside buildings need Operation Resources to continue operating and slowly use their stockpile, requiring occasional deliveries – this includes city services (police, fire, etc), parks, monuments, and even Industry DLC buildings. Industry trucks (randomly farm, lumber, oil or ore) will be dispatched from the nearest resource generator.
Conflict with:
Cargo info
Difficult mode or Hard Mode
Hard Mode
Localization
This mod offers support for internationalization and heavily depends on people willing to contribute. The language is automatically determined based on your settings in "Options" -> "Gameplay".
You can open a pull request to help translation on
github
[github.com]
(1)建筑会停止建设,如果没有建筑材料的话
(2)政府建筑会低效率运行,如果没有运营材料的话
(3)上面两种材料会在城市资源大厦里面生产出来,需要特殊资产
(4)取消材料的建筑会显示没有资源的图标
不兼容MOD
Cargo info
Difficult mode
Hard Mode
Source Codes:
Here[github.com]
What`s more:
Work best with below mod:
和下面的MOD搭配更好:
If you like this mod, please press Like
You can support me if you wish for further development 🙂