Small Fishing Dock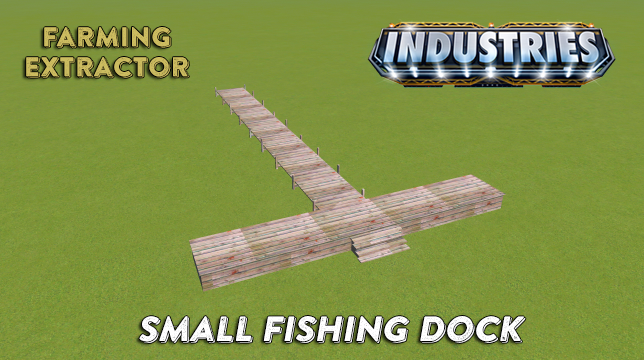 Author:
cieran84
Last revision:
4 Jan at 06:26 UTC
Description:
Small Fishing Dock – Industries DLC Farming Extractor
Small fishing docks can support a low amount of fishing boat traffic, typically local amateurs and small time operators.
A basic asset for creating a seafood-themed farming district in Industries DLC.
Industry Area: Farming
Yields: Crops
Requires: Fertile Land
Placeable: Shoreline (snaps to quays)
Slightly cheaper than small crop field, otherwise same stats.
Use Extra Landscaping Tools to add fertile land where you need it along shorelines or on water.
Repurposed from original: Extended Modular Docks. Props & trees removed, converted to Industries DLC farming extractor.