Auderghem Apartments 1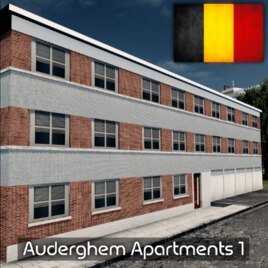 Description:
Auderghem Apartments 1
A 20th century block of flats common across Belgium and the capital city, Brussels. This particular block is a replica of an existing block found in the municipality of Auderghem/Oudergem in the East of the city. It is comprised of 3 residential stories as well as 5 garage entrances on the ground floor.
N.B.: The garage doors may appear glitchy when placed in a city. If it does cause major problems, I will make a new version with the problem fixed if people are annoyed by it.
By nutty crunch