French Flat Pack 05 [Paris]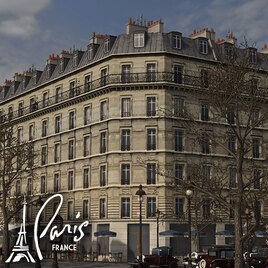 Author:
Gèze
Last revision:
5 Jan at 18:39 UTC
Description:
Informations:
This is a pack of 4 flats from Paris found around Les Gobelins metro station. They have slight brightness colour variation.
Additional informations:
The pack includes:
-Straight piece (Right)
-Straight piece (Left)
-Corner (Right)
-Corner (Left)
Be advised that these flats don't fit the grid. I strongly suggest using Plop the growables mod and Move it to make them look good in your city. I will not be replying to any comments complaining "Boohoo they don't fit the grid."
I will be making more stuff, so subscribe to stay updated!
C'est pas le dernier, donc oublie pas de t'abonner pour rester au courant!
[paypal.me]
Please rate and comment! It helps a lot!
French Flat Pack 05 [Paris] by Gèze