Column Post Box [Paris]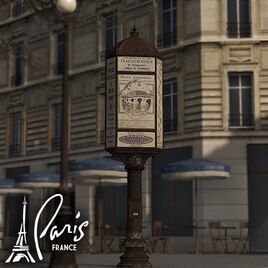 Author:
Gèze
Last revision:
5 Jan at 18:18 UTC
Description:
Informations:
This is an old postal column that could have been found around Paris in the 18-19th century. None exist anymore, so I decided to recreate it. It features a small letter box on the main pillar, and a box of advertisements that lights up at night.
Additional informations:
This asset has a light effect, so don't spam too many next to each other.
I will be making more stuff, so subscribe to stay updated!
C'est pas le dernier, donc oublie pas de t'abonner pour rester au courant!
[paypal.me]
Please rate and comment! It helps a lot!
Column Post Box [Paris] by Geze