Russian old town house (Bolshaya Polyanka 33/41, Moscow)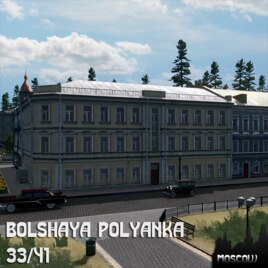 Author:
kostas667
Last revision:
10 Jan at 21:05 UTC
Description:
Building Information
This is typical russian residential building of the early 20th century. It's located in Moscow on the street Bolshaya Polyanka. It was built in 1907.
It's high density residential growable 3lvl building.
Details of the model
Triangles: 2779
Texture: 2048×2048