Enviro 200 KMB RHD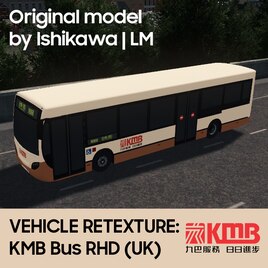 Description:
Enviro 200 KMB RHD Right hand drive (UK, JP)
Retexture of Ishikawa | LM's Go Ahead London Enviro200 . Credits to him
The Kowloon Motor Bus Company Limited, is a bus company operating franchised services in Hong Kong, and is the largest bus company in Hong Kong by fleet size and number of bus routes. It is a subsidiary of Transport International Holdings.
Includes both vehicle and prop version.
Don't forget to rate and Favorite this asset if you like it!
Tags: KMB, Hong Kong, Bus, Enviro, RHD