Wavre Suburban House 1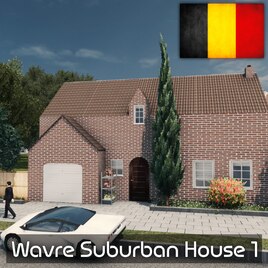 Description:
Wavre Suburban House 1
This is a modern but traditional-style 2 storey sububran house, typically found across Belgium, and ressembling homes found across the rest of Europe. This particular house is modelled off a real house in the Belgian town of Wavre, close to Brussels This asset fits in well in Belgian towns as well as other European-style, German and Dutch cities.
N.B.: "Painter Mod is highly recommended as some of the lighter colour variations can appear too bright in-game depending on the LUT and setting used.
By nutty crunch