Graf Zeppelin Depot (No MT)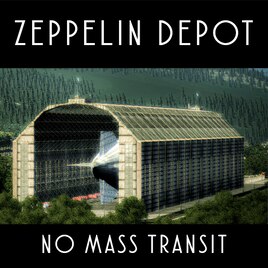 Author:
Armesto
Last revision:
27 May at 19:33 2017 UTC
Description:
[www.paypal.me]
[www.patreon.com]
Graf Zeppelin depot, based on the old Friedrichshafen hangar. Works as a Unique Building.
If you don't have Mass Transit DLC but you want to place the
Graf Zeppelin Depot
in your cities, use this asset instead.
Stats:
Hangar Gate: 1518 Tris, 2048x1024px LOD: 134 tris, 512px
Main Hangar: 4156 Tris, 2048x1024px LOD: 42 tris, 512x256px
Glass shader: 32 Tris, 512x256px (no LOD)
Thanks to Ove for that beautiful pictures as a shipyard!