Posti – Logo Prop Pack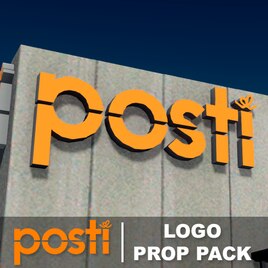 Author:
Konkku
Last revision:
9 Feb at 14:49 UTC
Description:
Logo of Posti Group which is the main Finnish postal service delivering mail and parcels in Finland.
This pack contains three props which all share the same model, lod and textures. Only the scale differs from small(0.5x), medium(1x) to large(2x). Illuminated at night.
Information
Model: 569 Tris
Textures: 64×64
LOD: 148 Tris, 64×64 textures
Tags: Suomi Finland Nordic Industries