Mercedes-Benz Vito – Posti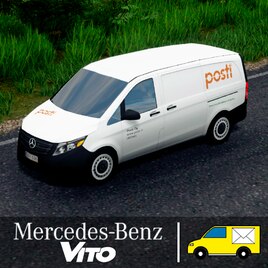 Author:
Konkku
Last revision:
9 Feb at 14:17 UTC
Description:
Posti Group is the main Finnish postal service delivering mail and parcels in Finland.
Van
2014 Mercedes-Benz Vito
Information
Category: Mail
Capacity:
Model: 1152 Tris
Textures: 1024×1024
LOD: 50 Tris, 64×64 textures
Prop pack can be found here.
Original model by DANZ | D3S DESIGN®, I only made slight changes, all credit goes to him. Thanks to [MY] H4F1Z for helping me out.
Tags: Suomi Finland Nordic Industries