Amsterdam Shop De Stadsfiets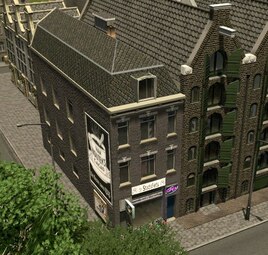 Author:
Lennep
Last revision:
10 Mar at 16:02 UTC
Description:
A nineteenth-century end/corner building, one unit wide and around three units deep, commercial level three. This one is a bike sales, rental and repair shop, hence the bikes outside on the pavement. Based on a building in Quellijnstraat in Amsterdam
You can use the Painter mod to change the colour of the brickwork if you like.
And as always, MoveIt is highly recommended so you can line your buildings up in a row.