More Effective Transfer Manager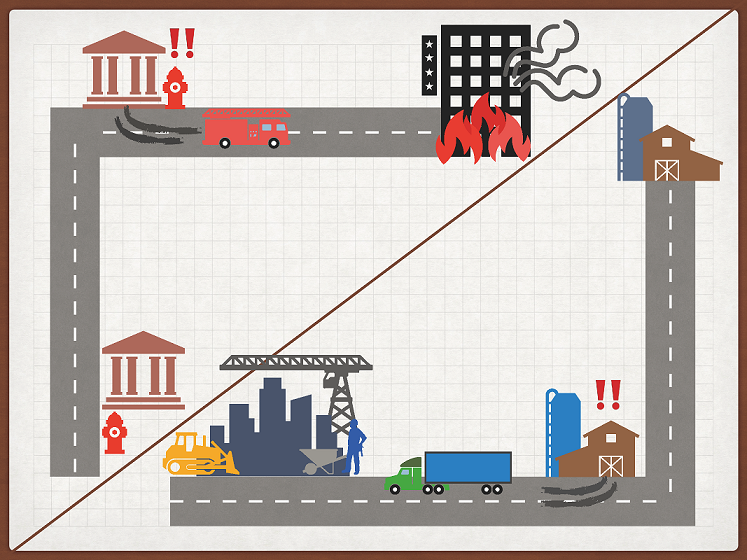 Author:
pcfantasy
Last revision:
26 Apr at 09:51 UTC
Description:
Optimize transfer manager in vanilla game. match the shortest transfer bettween offers
中文简单介绍:
让货物或者服务运输更有效率。详细可加QQ群:626703845
举例:
1.买家会找最近的卖家买东西,卖家会找最近的买家卖东西(绕口令:))
2.城市服务会找最近的楼(如果能服务过来的话)
Give me feedback:
here[github.com]
What is this mod`s effect
There will be less situation like this:
1. A material seller building is near the material buyer building. But both of them will try to get material from other place. Which is low efficent and cause traffic congetsion.
2. A building on fire with a firestion nearby, but get firetruck from another firestion which is farway
3. All material offer and Crime Garbage Dead Fire Road Snow Parkmaintance offer will be optimized (sick offer will be the same as vanilla)
Incompatible Mod:
(1)Employ Overeducated Workers (use Employ Overeducated Workers V2)
(2)District Service Limit 3.0
1.No confict with District Service Limit 3.0 but my mod can let Service building work with nearest District, so in most case, no need of District Service Limit 3.0.
2. If you limit a servise building, in some case, offer may alway not match, building will never get service.
Source Codes:
here[github.com]
Localization
This mod offers support for internationalization and heavily depends on people willing to contribute. The language is automatically determined based on your settings in "Options" -> "Gameplay".
You can open a pull request to help translation on
github
[github.com]
What`s more:
If you like the SimCity management element and what to combine CS and SimCity as one game, please try another mod by me.
If you like this mod, please press Like
You can support me if you wish for further development 🙂