Indiana Cotton Mill (Cannelton) Clothing factory by ChiliadSun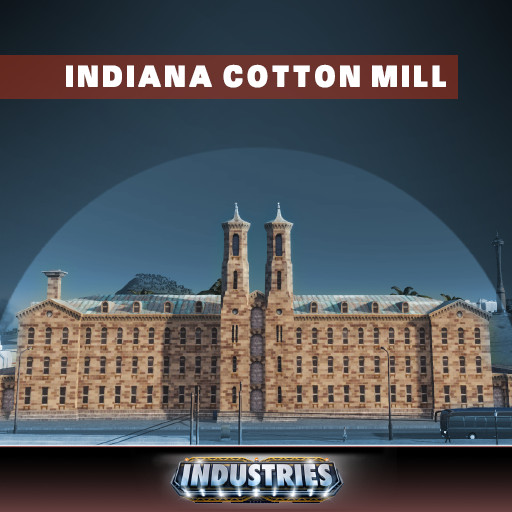 Description:
Cannelton Cotton Mill, also known as Indiana Cotton Mill, is a National Historic Landmark of the United States located in Cannelton, Indiana, United States.
It was declared a National Historic Landmark in 1991.
Technical info:
Main model: 3679 tris, 2048×1024 textures
Lod model: 209 tris, 128×128 textures
Gameplay info:
Unique factory (Clothing)
12×5 footprint
cost 115000$
Other values slightly modified from vanilla asset
Enjoy! And don't forget to leave a like!