Set of Single Track Station Tracks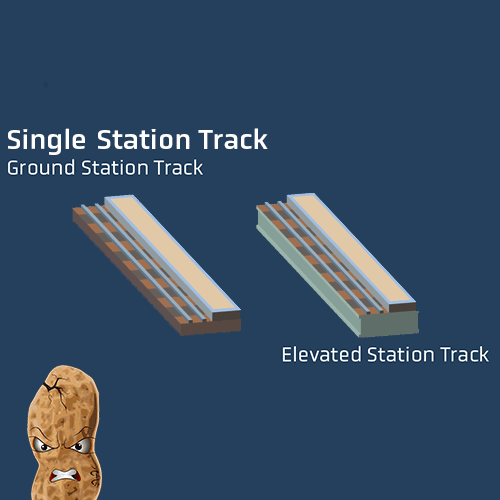 Description:
If you really want to show your appreciation, you could donate to my gofundme page! Every little bit helps this poor uni student! https://goo.gl/GRU8WG
[goo.gl]
This is a set of single track train station tracks. Ground and Elevated.
To be used by creators
to make their own stations with dual islands, and to be subscribed by users of those stations.
Does not require any mods.
Troubleshooting
Follow These steps if you believe this asset is causing you a problem:
1: Close Cities Skylines (quit to desktop)
2: Use launch parameters to set "–disableMods" > See here for a guide on setting launch parameters
3: Launch the game
4: Start a new game 100% vanilla
5: test thoroughly the asset to see if it presents the same problem (yes you may have to play and build a quick test city to do so)
6: If the problem still persists, please upload the same vanilla save file you tested in making sure you have not used any other custom assets (so they don't disappear when I load it) and paste a link to the savegame in the discussion thread "Troubleshooting Savegames"
Download
Revisions:
Old revisions of this mod are available below. Click the link to download.