Rauma Church Clock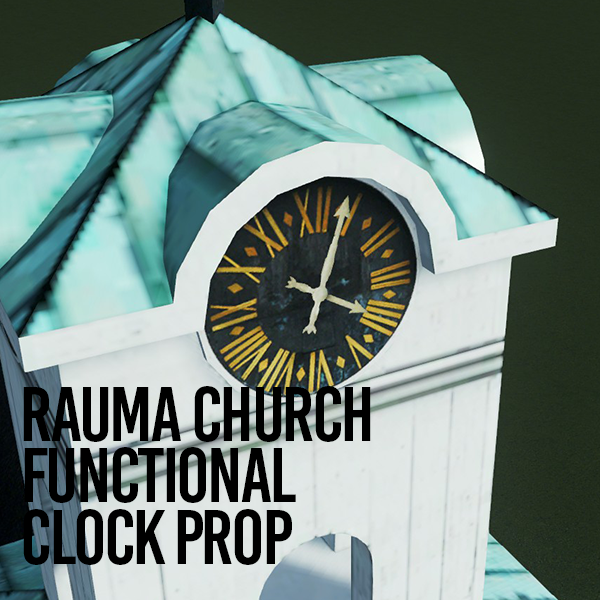 Author:
Ionwind
Last revision:
13 Jul at 07:30 UTC
Description:
A functional clock prop for Rauma Church. The hands rotate according to the in-game time.
I have no idea where this prop is in the menu. Use Find it! mod to find this prop.
The main model has 60 tris, LOD 2. Main textures are 256 × 256 px (diffuse, alpha and specular), LOD textures are 64 × 64 px (diffuse and alpha).
The church asset has been updated to have this prop as a required item.