Recycling + Incineration Plant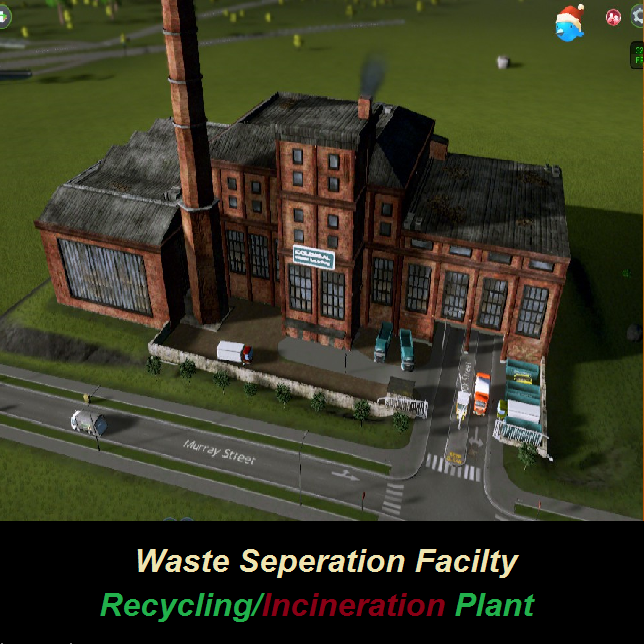 Description:
Waste seperation facility. Combines an incinerator with a recycling depot.
After much experimentation, I've built it this way essentially just to get the trucks to come & leave where I want them to.
Connects to a two lane road.
Utilises a sub building for the recycling depot & to send out trucks.
If you want to see what is going on with the sub building you will need to download Sub-Buildings Tabs
Otherwise it will just work automatically.
Utilises the Restored Colossal Factory by M-ito.
I just figured it would look and work better as a garbage facility, rather than a landmark tourist attraction.
Capacity – 820,000
Trucks – 32
Workers – 50/28/9/6
Processes up to 120,000 p/w
Recycles up to 15% of waste. Incinerator produces 14MW.
Other stats in the pic.