Extra Ferry Components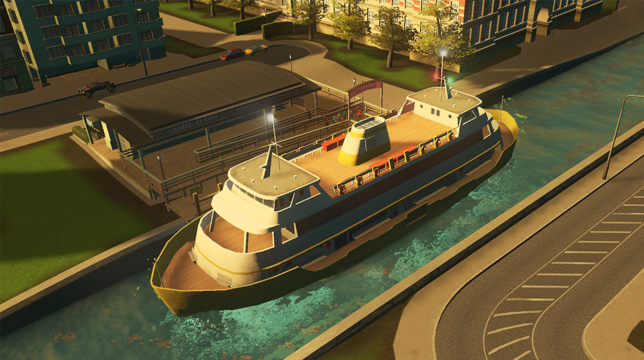 Description:
Hello everyone! I created these extra ferry components to work with my Tiny Canal Network, but the network itself is not a required for the usage of this mod. Tiny Canal Network can be found here:
https://steamcommunity.com/sharedfiles/filedetails/?id=1792523056
The ModPack Consists of 4 assets:
1,A one-way, one-lane Ferry Path to be placed anywhere on water.
2,A custom FerryDock network for custom ferry docks for asset creators
3,A Pierless Ferry Pier(Regular version for counter-clockwise docking)
4,A Pierless Ferry Pier[Left] (With the custom FerryDock network for clockwise directional docking)
The Ferry stops and the one way ferry path can be found under the Transportaion/Ships tab.
The FerryDock network, in case you would like to use it in your own FerryStop asset that you created, has to be accessed through ModTools in asset editor by looking it up under:
Custom Prefabs > ModTools.CustomPrefabs > NetInfo[] m_nets > Look for "HR Ferry Dock.HR Ferry Dock_Data0" and click "Plop" to place it onto your Ferry Stop asset. The boaring will happen to the left side of the direction relation of you dragging the network.
Hope you all will enjoy the mod!
[EDIT] Fixed the problem of "Pierless Ferry Dock[Left]" failing to load because it wasn't finding the "HR Ferry Dock" network