German 2-Lane Broken Line (Zonable)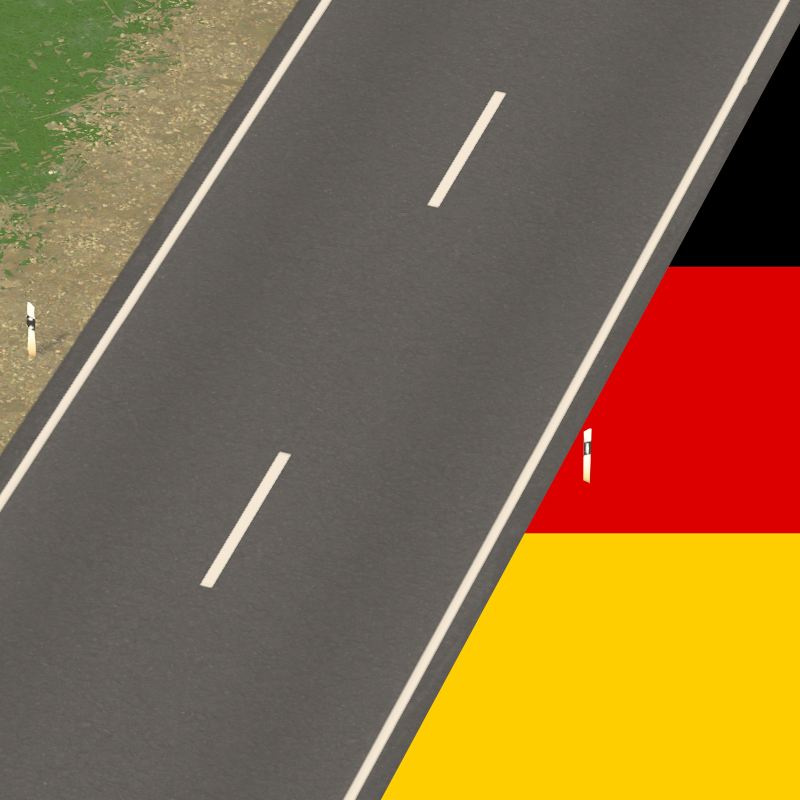 Description:
TO BE SUPERSEDED. (NEXT/FINAL VERSION WILL BE A SEPARATE UPLOAD)
NOTICE: It looks brighter in the Pictures seen here, but it has indeed the same color as the standard German 2-Lane Road.
A modern, rural road found in Germany. Compatible with most vanilla roads.
This is the second road of a series of german roads created by me.
There is no elevated, bridge, slope or tunnel model included at the moment.
The road is to be found in the highway section.
—————————————————————————————————————————————
Cleyra Map Theme used for thumbnail and screenshots.