Double cargo hub (1 way)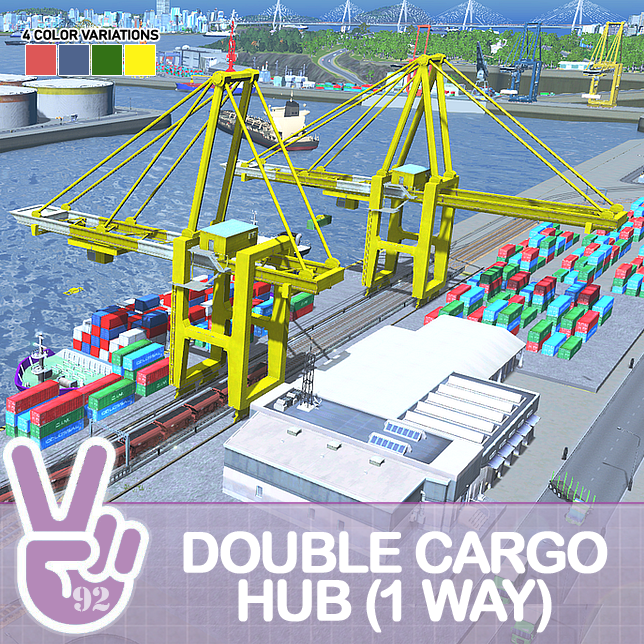 Description:
Upgraded version of the vanilla hub, one-way road version (2 way version here).
The quay is wider and the railroad track is no longer glued to the water which is much more realistic than the original.
I added a second larger crane.
The main building has also been slightly enlarged
The truck access road has been leveled at the road level.
I also created a color variation on the cranes for more diversity.
No animations. I recommend you to smooth the ground before positioning the hub otherwise you could have the following message "No Road Connection" if the slope is too steep. Then use "move it" to adjust it as you wish.
I hope you'll enjoy.
Stats :
Tris : 14725
Lod Tris : 629
Textures : 2048×2048
Lod textures : 256×256
Construction cost : 90000
Maintenance cost : 15000
Size : 16×8
[www.patreon.com]
Tags : port harbor crane train cargo naval
If you like it please comment or vote up, it helps