Police station v2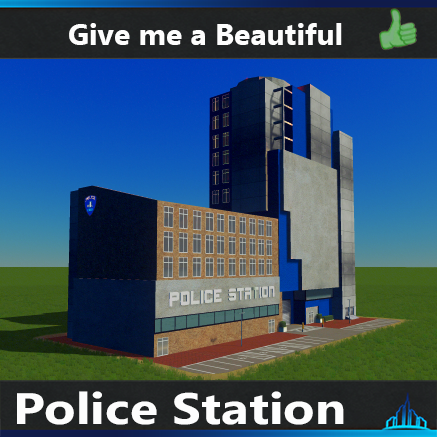 Description:
This police station is an update of the Police station v1.
I did not want to change it directly so I did not want to change it afterwards, so I decided to upload it separately. The faces changed as the tris now have less.
You changed the logo to reduce the tris now you have to subscribe to the logo.
I also change the decoration.
This commissary is a building with a good style giving a vuna appearance to your city you will also have a wide coverage in the city.
It has:
CORROS DE POLICIAS 200
ACCUMULATION IN THE DEPARTMENT 200
DEPARTMENT RADIO IS 2400
A CAPACITY OF 200
In the area of the workers, he was divided by 2
[ h1]Give me a big finger up you subscribe[/ h1]