West Málaga, Spain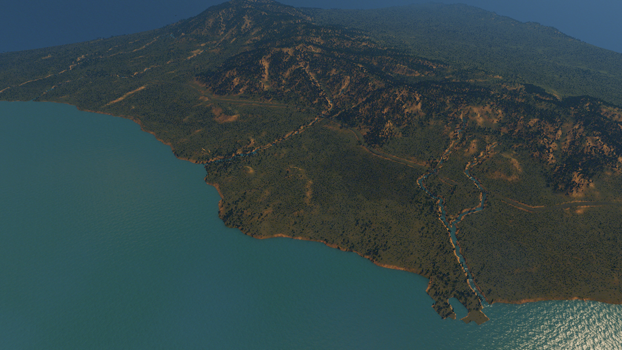 Description:
**THIS IS JUST THE BLANK MAP** – Screenshots showing roads on map will be posted as a savegame and linked to this map as a required item so you can get a real start to the map once they are all drawn out (this is about 30% lol)…A map encompassing west Málaga, including Fuengirola, Benalmádena, Torremolinos, Alhaurín de la Torre, Málaga airport, and part of the Valle Guadalhorce.
For best results, use with my custom theme "Theme for Andalucia, Spain"
The requirements are mainly aesthetic, but I have included Extra Landscaping Tools because I didn't add any sandy beaches, mainly because they are not natural in this part of the world so will be better added after you build your paseos or boulevards. using this tool.
I am going to attempt to recreate this part of the world that I am fortunate to call home, and so far have created this map using Overlayerv2, Google Map Customiser, and Terrain Party, as well as a lot of toil over the details in the editor. I would really appreciate links to good assets that I could use for this project, or connection with an asset maker, or city creator who may be enthusiastic about working on it with me. Its my first serious project, and I have the mods, and 600 hours or so, but I am sure gonna learn a lot, so feel free to aid me, guide me, enjoy with me.
Mapa incluye Málaga Oeste, Fuengirola, Benalmádena, Torremolinos, Alhaurín de la Torre, Aeropuerto de Málaga, y una parte de la Valle Guadalhorce.