Bio Recycler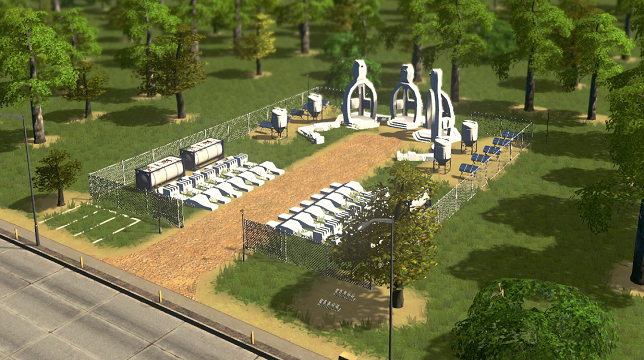 Description:
100% clean, futuristic garbage processor.
In Game description:
Breakthrough in the disposal of garbage. Using specially modified bacteria, our garbage is processed into a biologically rich fertilizer. The whole process is 100% clean for the environment.
Building stats:
cost: 55,000
upkeep: 176 / week
water consumption: 304 m3 / week
electricity consumption: 736 kW
pollution: 0
noise pollution: 0
garbage capacity: 160,000
garbage process: 32,000 / week
garbage truck capacity:14
material production: 500
milestone required: (8) Big City
Any feedback and comment very welcome.
Download
Revisions:
Old revisions of this mod are available below. Click the link to download.