Smoothie Factory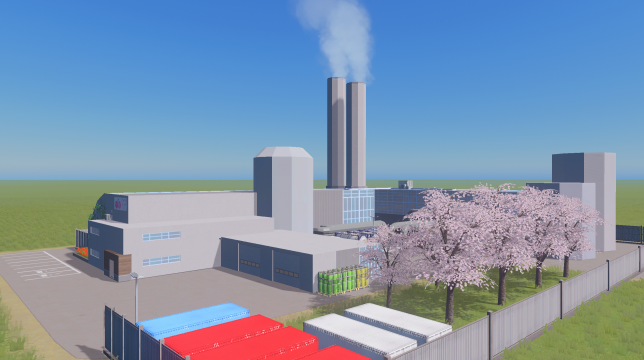 Description:
The Cherry&Co Smoothie Factory turns your agricultural produce into delicious smoothies (=luxury goods).
It is a small unique factory that needs crops and small amounts of plastic.
The stats are based on Lemonade factory, but roughly 50% smaller. It creates no ground pollution, only some noise.
Instead of glass, it uses plastics for packages. This unique combination was possible thanks to ModTools by BloodyPenquin (not required to use it).
Original model and textures were created by me. Please do not publish new versions without due credit.
Model: 1268 tris, textures 1024×1024 d, s, n, 1
LOD model: 186 tris, textures 128×128 d, s, i
Only two custom props are used: Cherry blossom tree by MrMaison and Wall ivy by ryanjamesoflondon.
The factory will work well without them, but it looks very dull and grey, so this decoration is recommended.