Tours Flanades (Sarcelles, France) RICO+Growable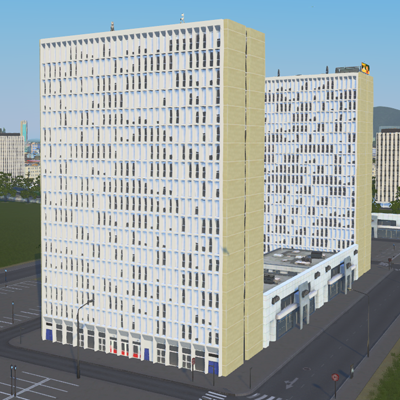 Description:
Flanades/Lochères, Sarcelles, 95 Val d'Oise
Construit en 1970.
Built in 1970.
Lot size: 5×2
Residential Level: 4
Avec/With Plopable RICO
Homes: 70
Construction Cost: 8000
The color can be changed with Painter
La couleur peut être changer avec le mod Painter
Polygons
Triangles Count : 4966
Download
Revisions:
Old revisions of this mod are available below. Click the link to download.