Motor City Online Pack #13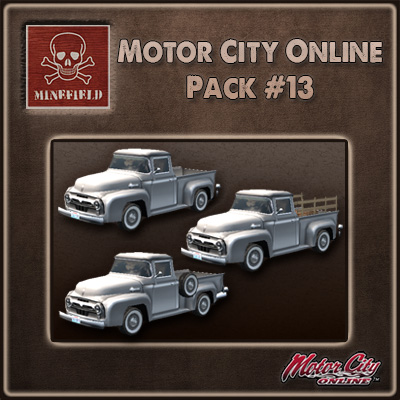 Description:
This is the thirteenth pack of the cars of Motor City Online.
It's all about the '56 Ford pickup trucks.
All cars feature 4 different colors resembling the original factory colors, lights, transparent windows and Washington state license plates of 1987. In detail there are:
Further details and information are noted in the images and the collection description.
Vehicles
1956 Ford F-100 (stock version)
1956 Ford F-250 (stock version)
1956 Ford F-100 Delivery (industrial version)
Props
1956 Ford F-100 (regular version)
1956 Ford F-250 (regular version)
1956 Ford F-100 Delivery (regular version)