Fragrant Isle 香洲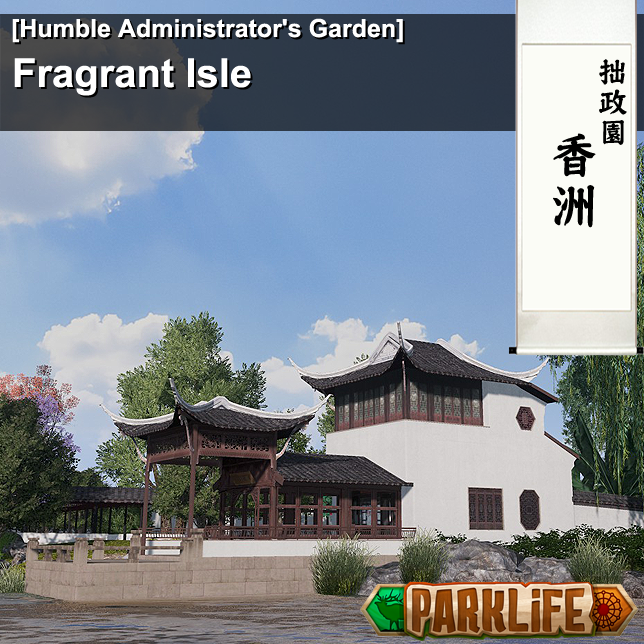 Description:
The Humble Administrator's Garden is the largest and one of the famous Chinese garden in Suzhou, China. It is recognized with other classical Suzhou gardens as a UNESCO World Heritage Site.
(from: wikipedia [en.wikipedia.org])
Cities: Skylines – Parklife is needed!
Can be found under Parks & PlazasCity Park
Find it keywords: CG
Like my other Chinese garden buildings, it can be place everywhere, but still needs a road or pedestrian path nearby!
Prop version of this building can be found here .
拙政園,是蘇州一座著名的園林,與其它數座園林一同被聯合國教科文組織列為世界文化遺產。
(摘自: 維基百科 [zh.wikipedia.org])
需要Cities: Skylines – Parklife!
位於環境美化City Park選單下。
Find it 關鍵字: CG
如我的其他園林建築,可放置於任何地方,但仍需要道路或人行道在附近!
物件版在 這裡 .
Tris: 2723
LOD tris: 304
Texture: 1024×1024
LOD Texture: 128×128
——————————————————————————————————————————
Tags: southern chinese architecture, pavilion, Suzhou, classical Chinese garden, China, UNESCO, 中國傳統建築, 中国传统建筑, 中式, 中國園林, 中国园林, 亭, 蘇州, 苏州, 江南, 聯合國教科文組織世界文化遺產, 联合国教科文组织世界文化遗产
by Emperor Li