MRT Chaloem Ratchamongkhon – Blue Line | Typical Elevated Station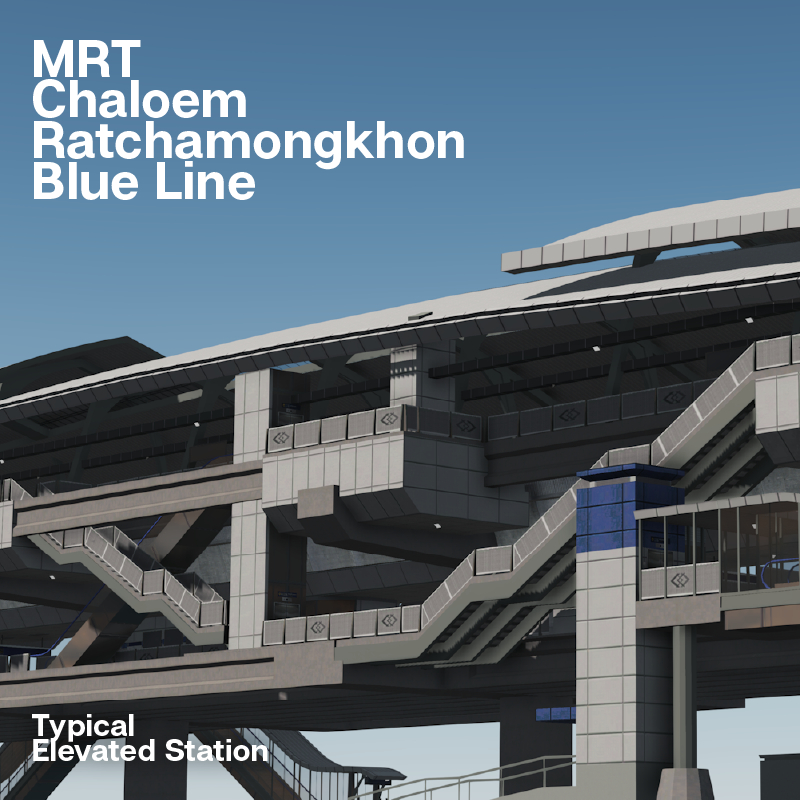 Description:
MRT Chaloem Ratchamongkhon
Blue Line
Typical Elevated Station
Info:
WARNING: This building will be affect performance.
Tris
29,327* (Main) | 1,208 (LOD)
Texture Size
1,024 x 1,024 (Main) | 256 x 256 (LOD)
*For main model only. Sub-meshes excluded. (Total of sub-meshes: 6 / Tris: 11,942)
Based on real-life Elevated MRT Blue Line (Extension) stations in Thailand.
Additional Info:
Owner
Mass Rapid Transit Authority of Thailand: การรถไฟฟ้าขนส่งมวลชนแห่งประเทศไทย[www.mrta.co.th]
Operated by
Bangkok Expressway and Metro Public Company Limited.[metro.bemplc.co.th]
Thanks to Noom from Render Thailand[www.facebook.com] for the model. (Original model is Sketchup format)
and Thanks to BadPeanut & REV0 for helping/suggestions.
Repaint & Imported + Additional Details (Model improvement) by Palm'sTime (armsplams)
Keyword (for searching in Find It! mod) : mrt-blue-th
Don't forget to rate & favorite!
Enjoy!