Boulangerie de l'Opera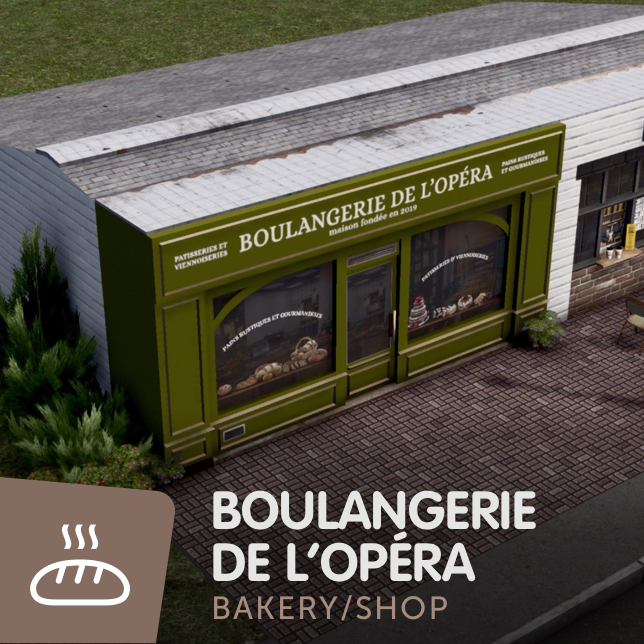 Description:
The Boulangerie de l'Opera is a typical french bakery with kneaded bread on site every day.
Specs
Commercial 1×2 – level 2
Tris 604 / 16 (lod)
Texture – 512×1024 | D / I / S / C / N
Lod Texture – 64×128 | D / C
This asset doesn't include props
Suggested mods
Find It! (Search with 'boulangerie', 'opera' or 'Lordgruny')
Move It!
Plop the Growables
Painter!
Support
If you like this pack and want more assets like this one, please consider a small donation as a token of appreciation.

[www.paypal.me]
You can also support me on Patreon and having access to exclusive content and decisions.

[www.patreon.com]
Made with ♥ in Bordeaux.
Proud member of #FrenchCityDesigners