Barras The Home Candy Works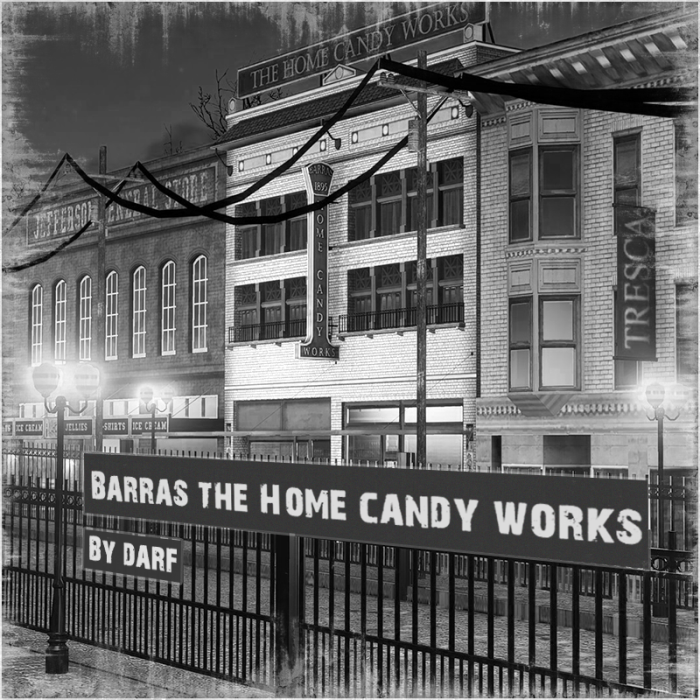 Description:
Please leave a vote or comment if you download this asset! This is a lvl 2 Low commercial building.
Become a Patron and support my work!

[www.patreon.com]
If you want to see new releases and upcoming work visit my patreon page

[www.patreon.com]
About the model
I was busy modelling the Cadillac square building and found some reference material of cadillac square in the beginning of the 20th series. In it was this building. I thought it would be a nice change from the very difficult geometry of the Cadillac square building so I modelled it. Just a small filler, there´s no usable photoreference so all textures are made by hand. (usually heavy modified from photo material)
This model has a 1536×512 texture. The building has about 1774 tris and a lod texture of 256×256 and lod model of 68 tris. Normal mapped, alpha, illumination and specularmapped.
You can always follow my assetcreations on the Simtropolis forums: http://community.simtropolis.com/forums/topic/68841-darfs-buildings-the-dorilton-new-victory-theater/ or on sketchfab: https://sketchfab.com/sannie01
RICO
This building is RICO ready, enable it in the settings menu.
About the building
–
Changes
–