(Leisure) Nespresso boutique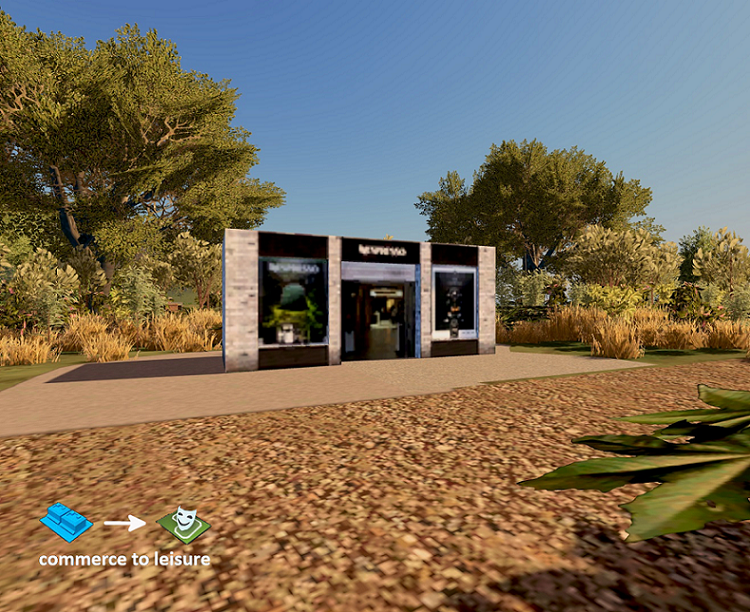 Description:
This is a small project of simply repurposing chosen assets type from commercial to leisure specialisation.
Here is Nespresso boutique by LordGruny.
It's to add more variety to your leisure districts, or to plop these assets with Move It! anywhere, without painting any specialization zone.
Size – 1×1 (changed from 2×1)
Asset used – Nespresso boutique – with permission of LordGruny.
Decided not to add anything, unless asked for (will simply make another version), it's great an asset on its own and it leaves you freedom of spending lots of time on adding props that you would to see. Only thing I have changed is the size so when it grows on its own in a leisure zone, it's wall to wall with other buildings.
Thank you LordGruny for your amazing assets!