(Leisure) Street Sushi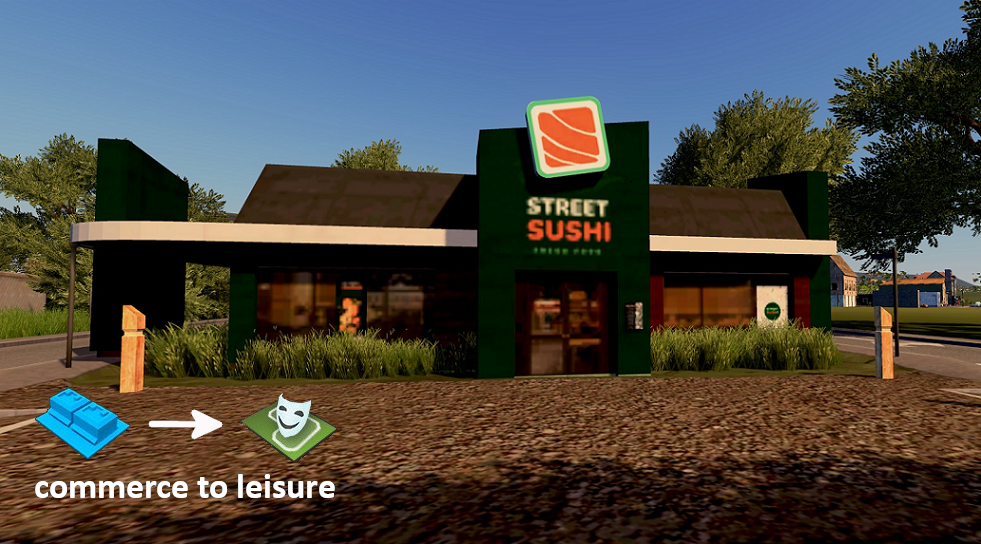 Description:
A tiny project, simply repurposing assets type from commercial to leisure specialisation, Street Sushi this time.
It's to add more variety to your leisure districts, or to plop these assets with Move It! anywhere, without painting any specialization zone. It still should work as tiny leisure zone, having its own advantages as well as disadvantages.
Size – 3×4
Asset used – Street Sushi – with permission of LordGruny.
Decided not to add anything, unless asked for (will simply make another version), it's great an asset on its own and it leaves you freedom of spending lots of time on adding props that you want to see there.
Thank you LordGruny for your amazing assets!