Brick Powerhouse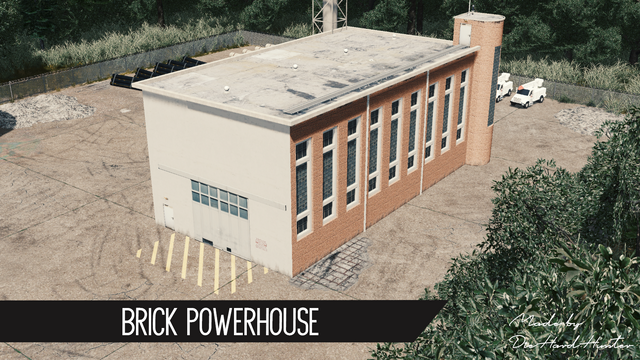 Description:
A generic medium size brick powerhouse suitable for different environments.
Building
Tris: 1778
Textures: 1024×1024
Model info:
– Same stats as the Vanilla coal power plant
– No color variations
– smokestack is not part of the building
– Auto-generated LOD
– Model created with SketchUp and 3DSMax

If you want to support me with a donation, use the link below. Thanks!

[paypal.me]
Follow me on Patreon! Many advantages and early-access assets for my Patrons! Click the button below!

[www.patreon.com]
If you want to contact me for any reason (maybe you need a personal asset, or you just want to ask me something) write to me at [email protected]!

[gmail.com]
Enjoy it and for any issue or suggestion let me know in the comments section below.
And don't forget to rate the model, thanks!