AWA Tower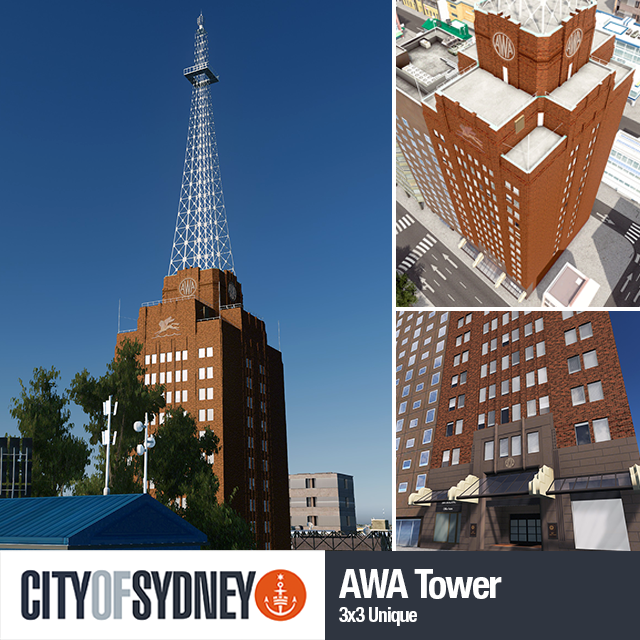 Description:
The AWA Tower was the tallest building in the city of Sydney when it was completed in 1939, and held the title until 1962. It was the headquarters for Amalgamated Wireless Australasia, which manufactured wireless radios in Australia, and included a large communications tower on top of the building.
Today it is a heritage listed office building with various tenants. Although it's an office building and only 3×3 I have chosen to keep it as a unique monument rather than a growable, patterned after the Statue of Industry (but no requirements). It is about 112m tall.
I enjoyed making this one a lot. I did it entirely by eye, with no reference diagrams, only photos, conforming to the only dimensions I knew (the height of the building and the tower). Lot of brick counting. I think it came out very well.
Main mesh
9,366 tris / 108 LOD
2048×512 / 256×256 LOD
Submesh (glass)
10 tris / no LOD
64×128 / n/a