Hong Kong Starter 1975 edition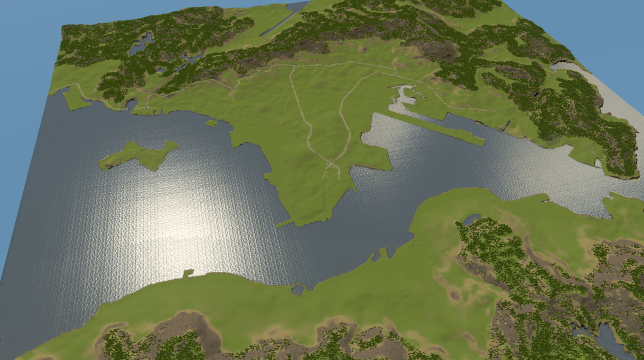 Description:
Here is my 3rd and Final Hong Kong map, this one i think i am the most proud of, reclamation has started in some areas but Kowloon bay has not been completely filled in and Stone Cutter is still an island, Hong Kong island has also been adjusted to 1970s area, The highway is setup to build the cross harbor tunnel and the starting tile is Tsim Sha Tsui i recommend you use 81 Tiles mod to play this and probably want to start somewhere else.
Have fun, i will try and build Hong Kong on this map if this sparks any interest maybe i will upload the save when its complete. Screenshot is for inspiration of what I built in a few hours of gameplay, if anyone actually completes the full map i would be interested in seeing it, now get to work Hong Kong not going to build itself 🙂
** I should make everyone aware the Kowloon Canton railway is not connected, did not know how to make tunnels in the editor, outside connection is in Sha Tin, need to connect yourself when you have enough money, Thanks.
My modern version of Hong Kong can be found here:
https://steamcommunity.com/sharedfiles/filedetails/?id=1934589988
My original HUGE kowloon version is here:
https://steamcommunity.com/sharedfiles/filedetails/?id=1920342527