Large bonded warehouse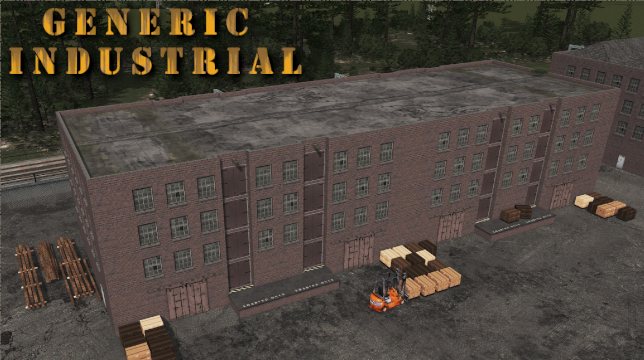 Description:
Large bonded warehouse by Starshall
Level 1 Generic Industrial RICO Bonded Warehouse (4×8 lot size).
Check out the second screenshot for 'Mesh info'.
This version has a flat roof versus a canted roof for the #2 asset.
Colour map for the doors.
No custom props used – decoration at your discretion.
Main Model:
Tris – 5,100
Textures – 512×2048, d, n, s, I, c
Custom Lod:
Tris – 170
Textures – 256×256