2019 Honda Odyssey Taxi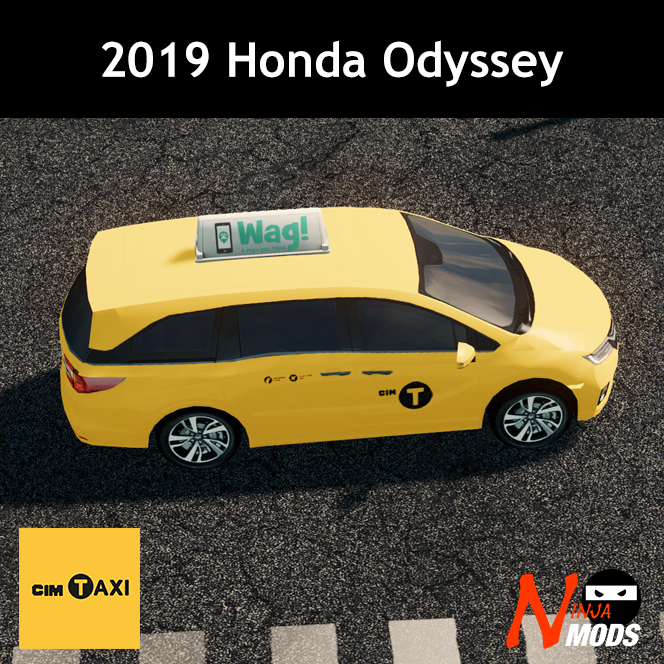 Description:
A Conceptual Yellow Taxi Van
NYC doesn't allow the Odysseys to be yellow taxis, but it doesn't stop them from existing in Cities Skylines. Honestly, they look nicer than the Siennas anyways.
This file has 3 variants: No Advertisement, a Nursing Ad, and a Wag! Dog Walking Ad
Use Service Vehicle Selector to set taxi vehicles types for your CIMTaxi depots or for any other depot.
Use Invisible Spawn Points to fine tune your spawning and create more realistic depots!
[discordapp.com]
Related Vehicles
[www.paypal.com]
Model Information
<=2468 Tris (Ad Version has More Tris than No Ad Version)
Textures 1024 x 1024
Prop
CIMTaxi Depot
Purchased model. Edited to give CIMTaxi feel.
All stats are the same as the default taxi. Use Advanced Vehicle Options Mod to change it to fit your needs.