2013 江铃福特新世代全顺低顶短轴版 JMC Ford Transit Low Roof Short Wheelbase Solid-colored 纯色版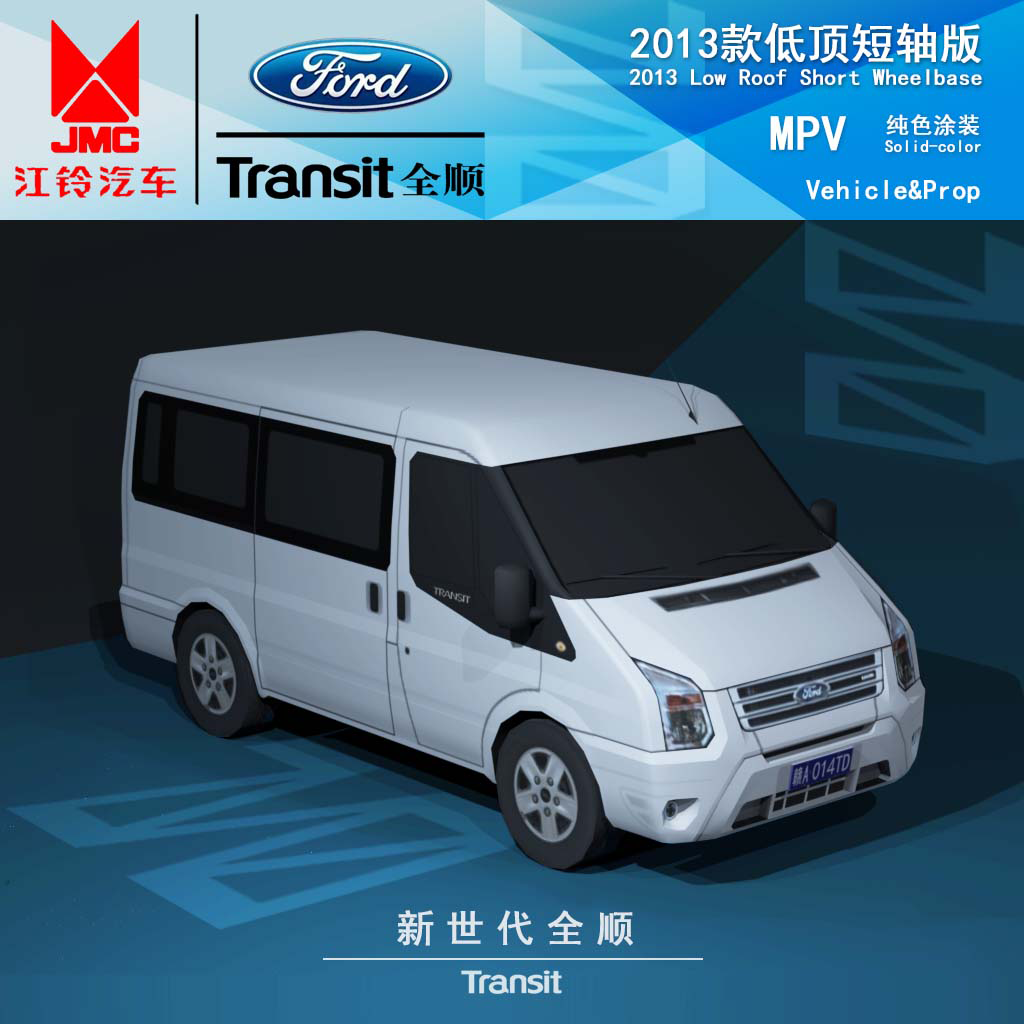 Description:
2013款江铃福特新世代全顺低顶短轴纯色版。游戏中作为家用商务车出现
Solid-colored 2013 JMC Ford Transit, low roof short wheelbase version. It spawns as a MPV in the game.
内容
车辆&摆件
Content
Vehicle & Prop
Model Information
Tris: 1922
Textures: 1024*512
如果您喜欢我的作品,别忘了点个赞。您也可以通过以下方式来支持我制作更多资产。
谢谢!
If you enjoy my content, don't forget to leave a thumbs up.
You can also support me via


Thank you!