City Cab 2019 Honda Odyssey Taxi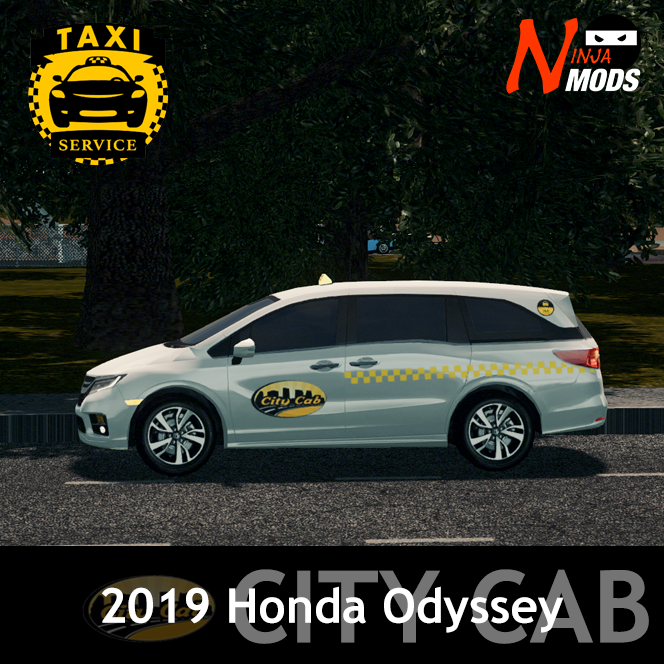 Description:
A New White Van for Your Taxi Needs
The white City Cab series derives its inspiration from International taxi fleets. Thus, it has a more diverse fleet than the rest of my color series. This is the fifth color of my multicolor taxi series designed to complement CIMTaxi. As a plus, the color-variant taxis now carry a medallion, and you can treat them as companions to CIMTaxi.
The Odyssey is a super nice van. While it's not common as a taxi, it doesn't hurt to give your Cims a plushy ride on their way to the airport.
Use Service Vehicle Selector to set taxi vehicles types for your CIMTaxi depots or for any other depot.
Use Invisible Spawn Points to fine tune your spawning and create more realistic depots!
[discordapp.com]
Related Vehicles
[www.paypal.com]
Model Information
2502 Tris
Textures 1024 x 1024
Prop
CIMTaxi Depot
Purchased model. Edited to add on taxi sign
All stats are the same as the default taxi. Use Advanced Vehicle Options Mod to change it to fit your needs.