2018 Mercedes-Benz A250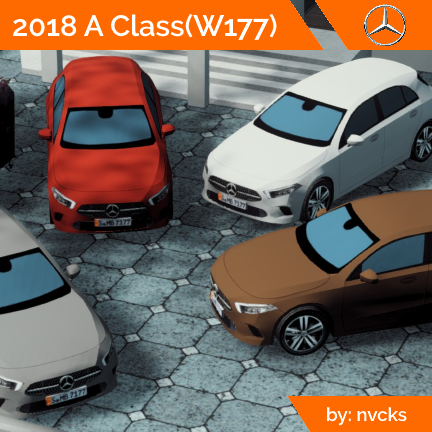 Description:
New model – old one had some issues*
This is my first asset for this game so any advice on how to improve is appreciated! 🙂
Tris: 2970
Texture: 1024×1024
New high-tech hot hatch by Mercedes-Benz completely redesigned for the 2018 model year.
Colours: Polar White | Mojave Silver Metallic | Jupiter Red | Iridium Silver Metallic
Definitely more cars coming! Leave some suggestions in the comments!