(Leisure) Starbucks Coffee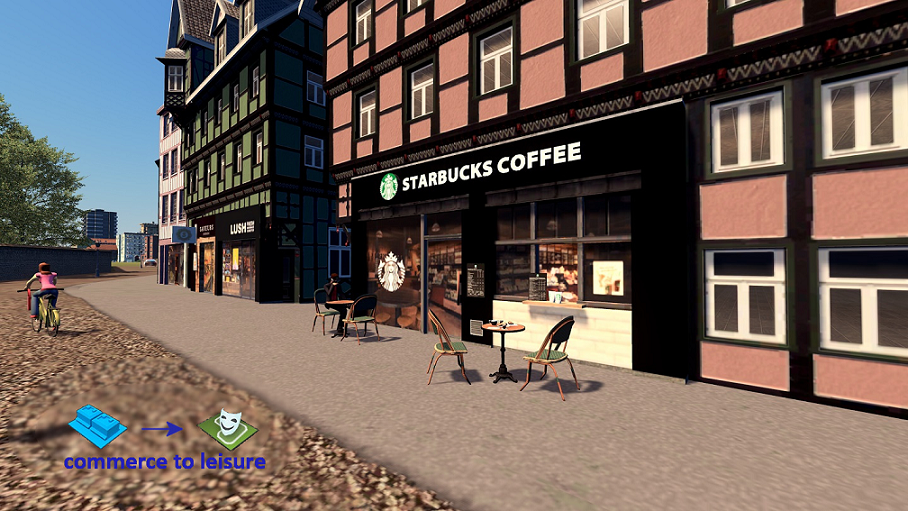 Description:
A tiny project, simply repurposing assets type from commercial to leisure specialisation, this time this great Starbucks Coffee by LordGruny.
It's to add more variety to your leisure districts, or to plop these assets with Move It! anywhere, without painting any specialization zone. It still should work as tiny leisure zone, having its own advantages as well as disadvantages.
Size – 1×2 (it's never been 1×1)
Asset used – Starbucks Coffee – with permission of LordGruny.
It comes with Restaurant Tables and Chairs props, they don't need to be downloaded, you can always place any other props to your liking.
Thank you again LordGruny!