Props: DB DoSto Red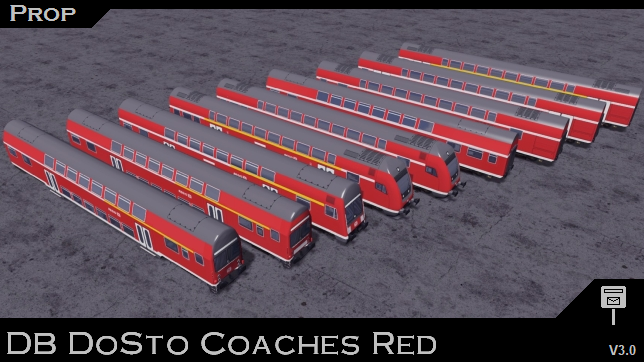 Description:
DB's twin-deck coaches in their standard red livery. At least some of them. This pack will get expanded as soon as the versions sill missing are finished.
Data
Tris: 1608-2655 (LOD: 90-94)
Textures: 2048×1024 DSC (Auto-LOD)
If you like this mod (or any mod in fact), us content creators would be very thankful if you gave it a thumbs up. It really makes a difference!
Tags: Prop Train Coach Carriage DB Germany Deutsche Bahn DoSto Regio