DB Intercity Coaches – Avmz, Bvmz, Wrmz (Prop Pack)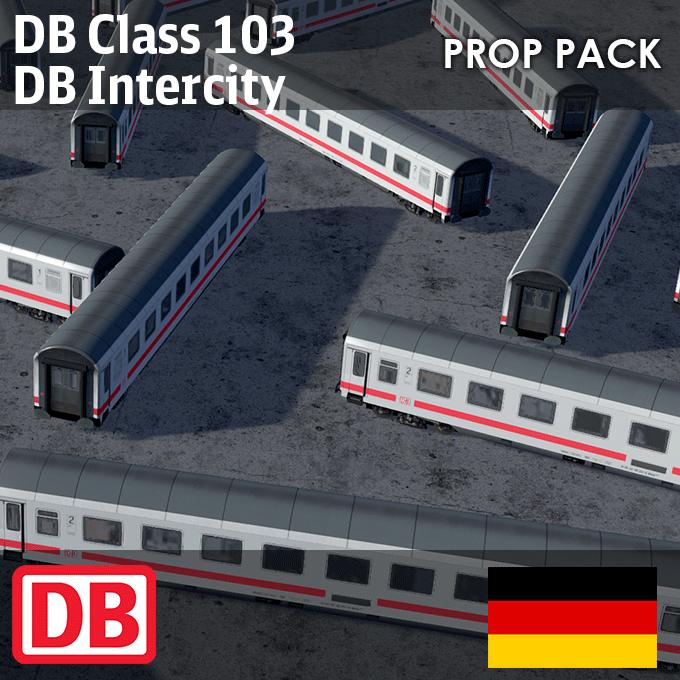 Description:
Intercity Coaches, Prop Pack
As a part of collections:
Technical Details
Prop pack
1st class – Avmz, 2nd class – Bvmz, Resto – Wrmz
Magically optimized: 1st and 2nd class share textures, optimizing performance
Good textures
Custom LOD
Detailed roof, windows, based on real set
Recommended Mods
Find It, to find and use props in-game.
search tag: "REVO, REV0, passenger, coach, DB, Intercity, avmz, bvmz, wrmz, eurofirma"
Downvote Fairy
There is a downvote fairy in workshop, who is downvoting every vehicle asset that gets released not done by him. If you like this model, make sure to upvote it.
Acknowledgements
Keywords for Workshop search: Germany, Deutsche, BR, DR, 103, Passenger, Train, Electric, Deutsche Bahn, Reichsbahn, baureihe 103, intercity,