2018 Cim County Lenco Bearcat G2 SWAT Truck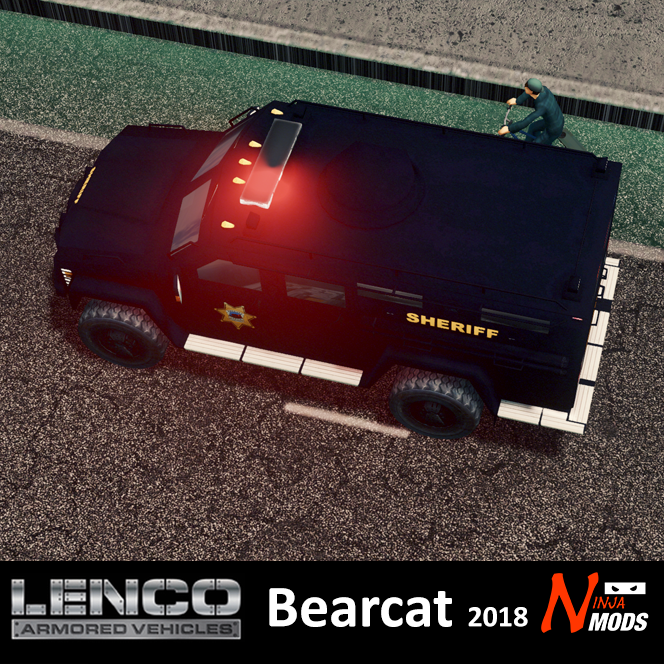 Description:
Blue Sheriff SWAT Truck
Give your sheriff set teeth (and the nickname Blue Meanies) with a Lenco Bearcat SWAT Truck. While you could suppress some riots, it'll probably find better use (at least in a PR standpoint) in drug busts and raids.
Use Service Vehicle Selector to set police vehicles types for your stations.
Use Invisible Spawn Points to fine tune your spawning and create more realistic depots!
Related Vehicles
[www.paypal.com]
Model Information
3910 Tris
Textures 2048 x 2048
Prop
Model was purchased on June 26, 2018, with an all extended use license. First compiled for Cities Skylines on June 28, 2018, evidenced through screenshots and Patreon post. First uploaded to the workshop (prop version of Police: CS truck) on Nov 24, 2018 (check the Steam Description and the files contained inside.) I never updated that file. The model was made before any other Bearcat on the workshop and has not been changed since its initial compilation.
All stats are the same as the default police car. Use Advanced Vehicle Options Mod to change it to fit your needs. Use Emergency Lights Changer V2 to generate custom flare colors and lighting styles.