Aviation club reworked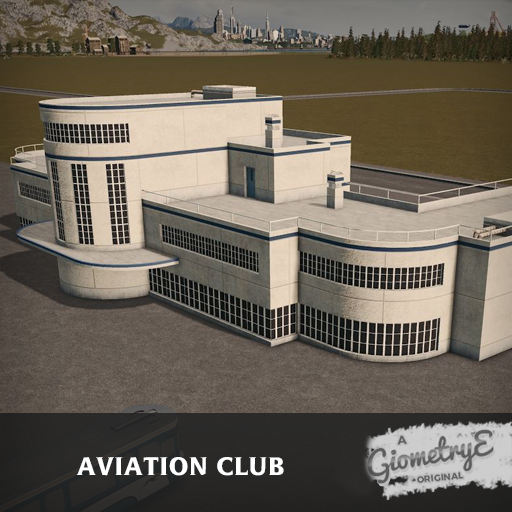 Description:
When the sun goes down
A retextured version of the Sunset Harbor Aviation club building that also includes a standalone decorative version.
I removed the weird blue window bevels, as well as the modeled lettering, and thick staircases, and replaced the bright blue window textures with something more befitting of an art deco airport terminal.
No subbuildings, no props.
Acknowledgements
Requires Sunset Harbor DLC.
Want to commission me ?
That is possible Here [docs.google.com]
Or perhaps become a patron or donate some money ?
[www.patreon.com]
[paypal.me]
Asset crowdfunded by patrons:
Astro, Hadece, Dictator of Morvalistan, Bad Brainz, Son Of Perdition, Strechnitz, Dion Eosphorus, Quboid.